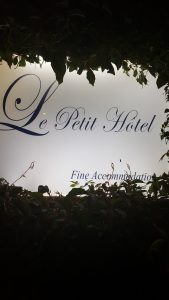 Le Petit Hotel accommodation provides boutique French B & B lodgings for all travellers, both domestic and international. The property  is located by the beach in Sumner; the premier seaside suburb of Christchurch.
Unlike most AirBnB properties, managers – Martine and Bruce are on-site 24/7 and are focused on providing genuine hospitality to all guests.  However the privacy of individuals is very much respected when required . Both short & long stay guests are most welcome  at Le Petit Hotel's unique retreat from the city bustle.
The daily room rate includes a served French breakfast and the hotel has free high speed data/WiFi services throughout the complex. The en-suite accommodation rooms are most suitable for 2 adults.