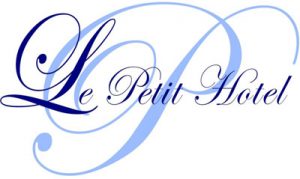 Click on each Gallery image below to see a larger version.
Sumner Hotel Gallery display of Accommodation .
Sumner's Boutique Le Petit Hotel offers accommodation in the French style.  Check out the gallery images. Sumner Beach is just a short walk across the road and only 20 minutes by car from  Christchurch Central City. The hotel is a delightful reminder of France, a  unique,  delightful French alternative option to other Christchurch accommodation options such as AirBnb, apartment, motel and the various City hotel chains.
Fronting onto Marriner Street, the hotel is just 2 min from a variety of cafes and restaurants and Sumner Beach is just across the road.  As the gallery images show, the property is landscaped with unique  European Pinus Pinea  pine trees on the street frontage, with a sheltered terrace on the western side of the hotel providing an attractive outdoor extension to the hotel's bistro lounge, where a complimentary breakfast or petit déjeuner is served each morning.
First floor accommodation rooms include individual balconies either facing towards the street and with a view to Sumner beach, or a view across the hotel's private garden. Ground Floor rooms can access terraced areas through private French doors.
Bed & Breakfast, Complimentary
The Christchurch, Sumner hotel is a fully serviced bed & breakfast establishment. A complimentary petit déjeuner( breakfast) is served in a bistro style lounge each morning. Subject to weather and temperature, guests can opt to dine outside on the garden facing  terrace.  Gallery images show the fresh hotel baked croissants, brioche and a variety of breads that compliment healthy cereals, fruit, and yogurt, accompanied with fruit juice, teas, and quality French plunger coffee. Given advance notice, a Gluten free and or dairy free breakfast menu is also available.
For Christchurch accommodation by the sea, guests are assured of warm hospitality, a relaxing stay, and a delicious breakfast at Le Petit Hotel.