A Boutique Christchurch Bed and Breakfast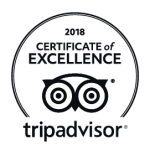 This unique Sumner French style Hotel provides boutique, superb quality, seaside Christchurch accommodation – chic and affordable for both local or international travellers and tourists. Le Petit Hotel is small in scale but delivers top-tier standards, service and hospitality. This Christchurch hotel is an all-seasons seaside bed & breakfast retreat and it is a  classic alternative to holiday rentals and other Sumner Accommodation options.
Set in the village of Sumner, just 20 mins by car from Christchurch City Centre, Le Petit's fully serviced accommodation  is on a par with much larger Hotels. As an alternative in Sumner to motel , rental, AirBnB  or Bookabach accommodation, it is conveniently located adjacent to Sumner and Scarborough Beaches and only 2 minutes walk from the village. Whether you are looking for short term or long term accommodation in Christchurch, this Sumner Hotel is sure to please.
It is also easily reached either from the airport or the city by way of the Metro Bus service, Super Shuttle, Uber, Ola, or by rental car.
For Holiday Season Bookings at Le Petit Hotel, commencing late October through to April, we encourage you to either email or phone us direct, if you have the time to do so. The normal global booking channels are not infallible, and our availability may not be exactly as shown on line. We are sometimes able to update you on our immediate accommodation disposition.
Le Petit Hotel's management  team assure you of ;
friendly service
your desired level of privacy
a touch of France
totally secure, comfortable lodgings
a very fair B&B tariff
a delicious complimentary bistro-style petit dejeuner ( French breakfast)
the best seaside Sumner accommodation
a fully Compliant Christchurch Travellers Accommodation
Christchurch City & Sumner Amenities: Work in progress
Christchurch City is undergoing a  significant transformation following a series of earthquakes,  back in 2011. A major rebuild of the city-centre is in progress. Cycle-ways have been added and attractive landscaped pedestrian-only areas created by the Avon River are complimented by a new and thriving cafe culture.
Guests who arrive at the airport, and have minimal luggage,  can take the option of catching a metro bus ( the Purple Line) out to Sumner  and disembark directly opposite Le Petit Hotel at 16 Marriner Street. On the route out to Sumner, some of this work can be seen close up. In particular as the bus travels along the causeway near the estuary, the new coastal pathway currently under construction is visible. Walkers will soon be able to take a leisurely stroll along the coast, from Ferrymead  all the way to Scarborough.
Sumner Village itself has now been re-imagined with the emphasis on pedestrian and cyclist safety.
Marriner Street/Wakefield Avenue road surfaces have been up-graded and asphalted and a new speed limit of 30K/h, is now in place.

Boutique Christchurch Sumner Accommodation, with Style, Comfort, & a Unique Identity
Purpose built in  2005,  the building reflects the South of France Provence  style.  As such, guests enjoy its European design : snug in winter, but cool in summer.
Le Petit Hotel provides 6 private, French-styled and furnished  en-suite bedrooms.  All rooms feature hot water radiators for  the cooler months of the year. The front rooms facing the street , on the 1st Floor , enjoy sea views and include small individual balconies accessible through sound proof French doors. The ground floor rooms also have French door access to small terrace/patio areas. In addition each room features a petit library, tea & coffee facilities, plus a silent fridge.
Green painted wooden shutters on the building and orange clay roofing tiles easily identify the hotel on Marriner Street, as do the two Southern France Pinus Pinea trees that are visible on  the street frontage.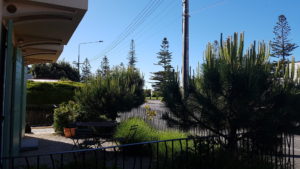 Bed and Breakfast Bistro style Dining Facilities.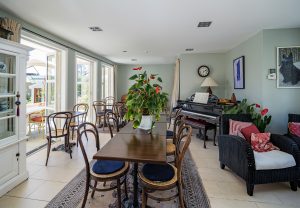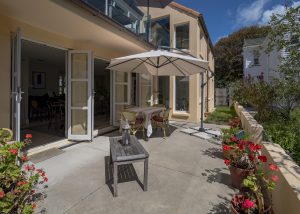 Le Petit Hotel Sumner guests' are provided with a complimentary bistro style breakfast in the hotel's dining lounge.
Guests can also dine on the adjacent sheltered western terrace especially in Sumner.
Technology.
Le Petit Hotel is one of the new Tech Friendly Hotels. Fibre cabling  ensures fast WiFi and LAN cable broadband. Internet access for all guests is free.  WiFi is available throughout the hotel  and including the dining room. Standard room equipment includes IP phones, Free-to-Air TV,  and  smart streaming capable Bluetooth speakers.
Hotel Security
Christchurch's Sumner accommodation provider : Le Petit Hotel,  takes the safety of its guests and their property seriously.  The boutique hotel features high security French-Canadian Kaba RFID locks and  guests are issued  with a unique  digital card-key. Hotel guests can access their room at any time, day or night, using their card-key.  The bistro dining lounge opens at 7 am, when breakfast commences,  and is locked at 11 pm each night . All rooms are fire-alarm protected and the system is continuously monitored. Most importantly, you have the assurance of  personal service and support , day or night, from the resident managers.
Guests Parking Advice
Secure off-street parking is available behind the hotel and  a concierge service is available to assist guests with car parking and luggage handling.
A driveway on the left side of the building provides access to the main entrance and also the rear of the hotel.  For guests arriving by car,  it is recommended that they stop outside the entrance and unload heavy luggage onto the patio, before parking their vehicle.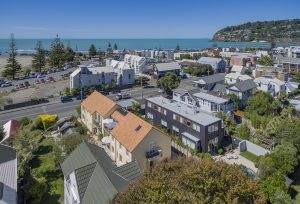 Sumner's seaside French Styled Bed & Breakfast  Hotel  is a unique, one of a kind,  lodging option for visitors to Christchurch.  The 1st Floor balcony rooms with sea views are ideal for romantic honeymoon stopovers , and the hotel's 6 rooms are also available for block bookings. Catering services are available for small functions, mini conferences & small corporate business board meetings.  Media  and IT support is available on request for such occasions.
Christchurch Sumner Accommodation Small Wedding Venue
Le Petit Hotel offers a Christchurch accommodation venue ideal for small weddings. The seaside location with its sand, sea and mountain backdrop, premises  provide for exciting and stylish photography options. A served breakfast for a maximum of 13 guests is an available option.
For wedding receptions, the Sumner Surf Club's landmark new premises  are  ideal and close by. The Club's attractive on the beach facility is available for hire and  can be used in tandem with Le Petit Hotel's accommodation.  Supplementary Motel accommodation very close to the hotel, is also available if required.