Christchurch Accommodation, French style,  at Le Petit Hotel Sumner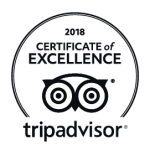 Le Petit Hotel Sumner offers travellers  a full-service  French  style Bed & Breakfast option for Christchurch accommodation. The on-site managers offer superb hospitality and front desk reception is available 24/7. The private, boutique, seaside hotel,  is located on the main street leading into Sumner village. It provides a fine alternative to Apartment, AirBnB, Motel, and other Christchurch accommodation.
021 427 283 now …..for our lowest rates
The unique French hotel  provides chic, superb quality, services, affordable for both local travellers and tourists. Le Petit Hotel is small in size but big on quality hotel standards, service and hospitality. It is an all-seasons seaside bed & breakfast retreat option for Christchurch accommodation.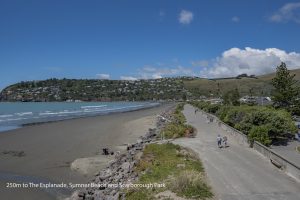 These are relaxing surroundings in a seaside village which is also very handy transport wise to the central city.  Le Petit Hotel's management  assure you of ;
friendly service
your desired level of privacy
a touch of France
totally secure, comfortable lodgings
a very reasonable daily tariff.
A complimentary bistro-style petit dejeuner (breakfast) , served in the salon, or on the adjacent sheltered hotel terrace.
Christchurch Accommodation Travellers seaside option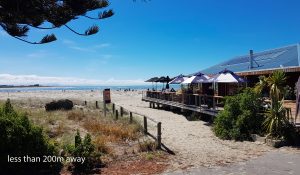 Architecturally designed, in the South of France Provincial style,  Le Petit Hotel provides 6 private, en-suite, French-styled and furnished bedrooms, with individual balconies  with sea views on the 1st Floor or terrace areas on the ground floor. European comfort is assured: cool in Sumner and warm in Winter, complete with shuttered French doors and windows. All guest rooms are carpeted, double glazed, and include tiled en-suites, a petit library,  plus in-room tea & coffee facilities.  Centrally heated water radiators take care of chilly winter nights. Le Petit Hotel is one of the new Tech Friendly Hotels , and fibre cabling ensures fast WiFi and LAN cable broadband internet access  for all guests at no extra charge. Standard room facilties include IP phones, Free-to-Air TV,  and  smart Bluetooth speakers.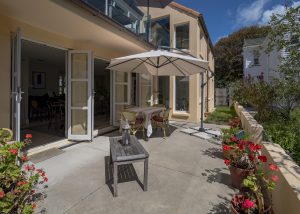 Outside of the hotel's bistro dining salon hours, guests are able to relax in the common lounge area on the ground floor, and on the sheltered private western hotel terrace.
Le Petit Hotel Sumner provides travellers unique accommodation with a stylish point of difference.
Facilities
The hotel also features high security French Canadian RFID locks and  guests are issued  a unique  card key for their stay. We offer secure off-street parking behind the hotel. Guests will appreciate the option of a 12 midday checkout or later by arrangement.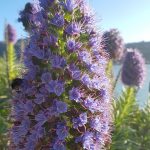 Whether arriving or departing from Christchurch, for Christchurch accommodation with a distinctive point of difference, you are guaranteed a relaxing stay in discrete French ambience, plus the assurance of  personal service day or night from the resident managers.
Sumner Amenities
Le Petit Hotel is just across the road from the Sumner beach, 3 minutes to Scarborough Beach and a very short 2 min walk to the village facilities, including a supermarket, pharmacy, library, and cinema.  The wide variety of restaurants include Korean, Chinese, Indian, Vietnamese, Mexican & European….plus the inevitable NZ Fish & Chips shop.
Travel & Sumner's Connectivity Options
If you wish to tour  rural Christchurch, the hotel is the perfect base location for exploring the Port Hills and Peninsula roads. With the scenic Evans Pass road  access to Lyttelton open again, hotel guests have two options to explore Banks Peninsular.  Taking the Heathcote / Ferrymead road tunnel option, the tunnel exit roundabout leads onto the attractive  drive through Rapaki, Governors Bay, over Gebbies Pass, onto Little River, and reaching the original historical French settlement of Akaroa in a little over 75 minutes in total from Le Petit Hotel.  Hotel Management recommend a 2-3 day stay to take in the immediate countryside easily accessible from Le Petit Hotel.
Alternative Rural Travel
From Sumner, a drive north via local vineyards leads to Hanmer Springs and its hot pools experience. Or a little further on, whale watching at Kaikoura. Another easy day travel-option is to drive or take the Trans-Alpine train to Arthurs Pass. The full trip crosses the Southern Alps to Hokitika & Greymouth on the South Island's West Coast. That return train trip takes a full day, returning to Christchurch around 6pm.
Accommodation Services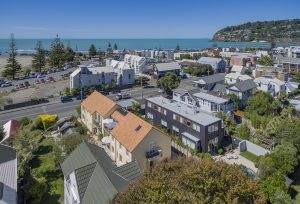 Le Petit Hotel's French Styled Bed & Breakfast is a unique lodging option for accommodation seekers. It has a broad appeal  to all travellers- those who want a quiet break before travelling on, or perhaps those weary holiday makers planning their departure by plane. The hotel is also a popular venue for a romantic honeymoon stopover. Block bookings are taken for private party or family bookings and catering support services are available for small functions, mini conferences & small corporate business board meetings.  Media support is available for such occasions. Management can also facilitate stylish petit weddings when the adjacent Sumner Surf Club's landmark premises can be utilised in conjunction with Le Petit Hotel's accommodation.